Dental Emergencies - Cedar Rapids, IA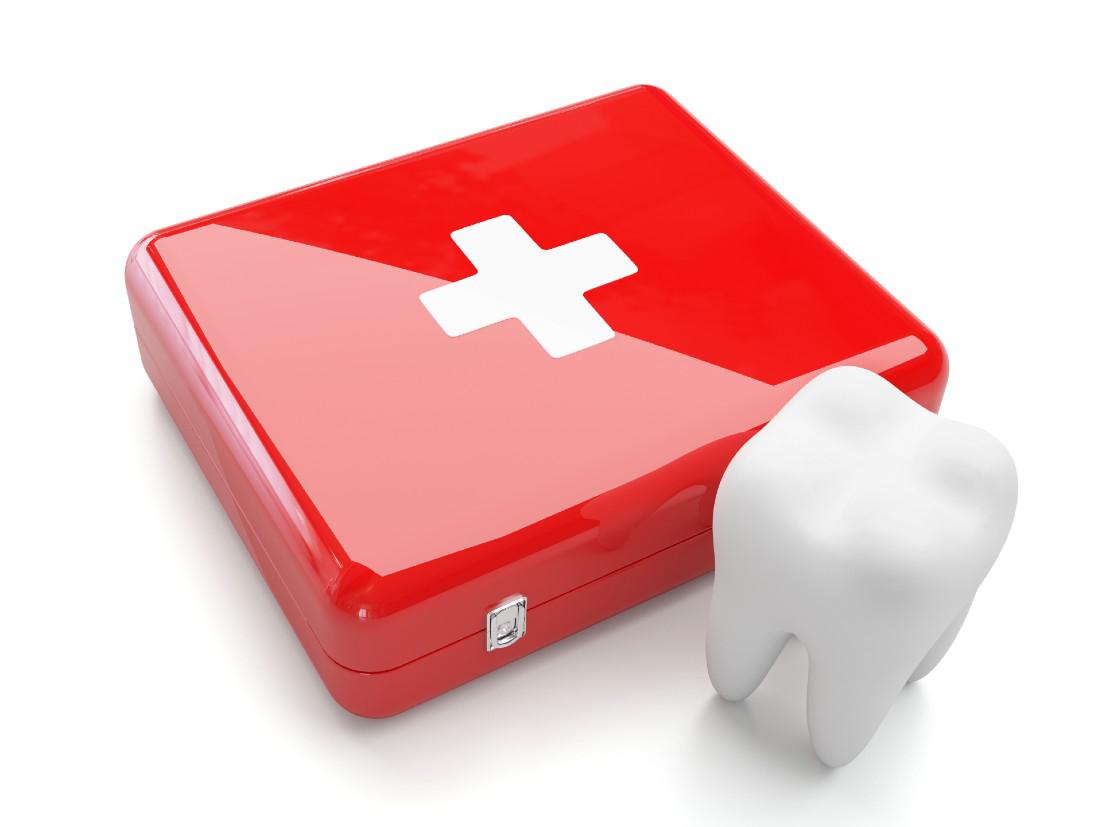 Are you dealing with a dental emergency in Cedar Rapids? If you injure your teeth or gums, it can cause serious teeth infection and you should contact our Cedar Rapids dental office immediately to determine if you need to be seen right away. Waiting too long can increase the chances of permanent tooth damage, as well as the need for more extensive treatment later on.  Deborah Cassill, DDS is an experienced emergency dentist in Cedar Rapids. Dr. Deb Cassill Click to learn more about Dr. Deb Cassilland her team will relieve your pain and provide you with comfortable, high-quality dentistry. We understand that a dental emergency happens from time to time. Our office is here to help you through those emergencies in a timely manner. We make our very best effort to see emergency dentistry patients the very same day.  When you call our office, we can provide advice over the phone for how to handle your situation until you can make it into the office. 
What's Considered A Dental Emergency
There is never a problem too big or too small for us to handle. Even if you're considering whether or not to come in for a minor emergency, we can get you in to be seen to put your mind at ease. Some of the most common emergencies that are seen include:
Pain, abscesses and infections
Lost restorations (bridges, crowns, veneers, fillings)
Orthodontic emergencies (broken brackets, cracked aligners, loose wires)
Broken or cracked prosthetic appliances (dentures and partials)
Cracked, fractured, chipped or broken teeth
Tips For Dealing With Common Dental Emergencies
Broken or missing crown or filling: It is unlikely that the restoration can be reused, but please save it if possible. Do not attempt to glue or reattach the dental filling or dental crown.
Broken or knocked out teeth: If you have a broken or knocked out tooth, please contact our office immediately. Retrieve the tooth, if possible, holding it by the crown (the part that is normally exposed in your mouth). You may gently rinse the tooth with water to remove dirt, but do not scrub or remove any tissue fragments that may be attached. The ADA recommends storing the tooth in a small container with your own saliva or milk. Teeth have the greatest chance of being replaced in the socket within one hour of being knocked out. If it cannot be saved, our practice offers a full range of restorative dentistry services such as dental implants or dental bridges.
Tooth Pain: One of the most common oral health concerns is a sudden toothache or tooth pain. There are a number of things that cause a toothache, our first suggestion may be to try brushing or flossing around the tooth to remove any trapped food or other particles. You may also try rinsing with warm water or a diluted salt solution.
Broken Dentures or Broken Bridge: If possible, save the broken denture or bridge and bring it with you to your appointment. In some cases, dentures and bridges can be repaired. We will evaluate your denture or bridge and make the best recommendation for repair or replacement
Q & A On Dental Emergencies
Do you accept walk-ins?    
We ask that you call us to confirm availability before showing up. Call us now: (319) 377-6504 !

What emergency services do you offer?
We provide:

Root canals

Extractions

Same-day crowns

Dental bonding

Metal-free fillings

Toothache or gum relief

Filling, crown, bridge, or denture repair

And more!During your emergency dental exam, Dr. Cassill will present you with all your options so that you can make the best decision for yourself.
       During your emergency dental exam, Dr. Cassill will present you with all your options so that you can make the best decision for           yourself.
Will the procedures hurt?
Getting you out of pain, not causing more, is the goal.

When performing any dental procedure that may cause you pain or discomfort, we'll use a local anesthetic to numb the area and keep you comfortable.

If you have difficulty getting numb, fear of needles or pain, or suffer from dental anxiety or fear, then you may benefit from our sedation dentistry options.
Can you go to ER for a dental emergency?
Yes, but we advise against it because most emergency rooms, urgent care facilities, and hospitals don't have dentists on staff. This means they're likely only able to provide antibiotics or pain medication to ease your symptoms, not treat the actual problem. Therefore, you'll still need to see a dentist.

So to avoid additional bills and potentially putting your tooth or oral health at risk, we recommend contacting us first.

However, if your dental emergency is life-threatening, call 911.
What isn't a dental emergency?
The following dental scenarios are generally not considered emergencies, meaning they don't need immediate attention but are still time-sensitive:

Chipped tooth

Minor tooth pain

Sensitive teeth

Broken or pokey orthodontic

When these happen, call us during regular business hours, and we'll discuss the next steps. Typically, we'll book you an appointment at the earliest convenience.
Contact Our Cedar Rapids Emergency Dentist
Dr. Cassill sets aside special time for emergency patients so we can get you in as quickly as possible. Contact us now so we can book the earliest possible appointment for you. We are your Cedar Rapids emergency dentist, and we are here for you!