Invisalign - Cedar Rapids, IA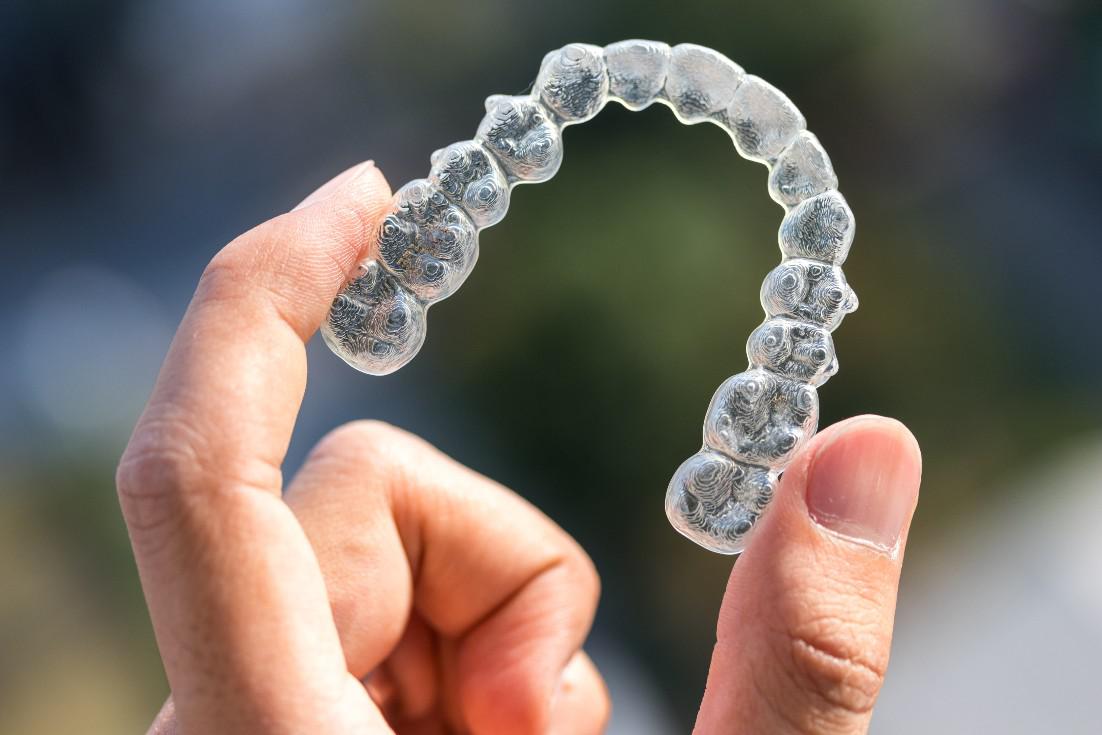 Straightening your teeth contributes to a confident smile and improves oral health. When misalignment is present, it not only causes unnecessary stress when biting and chewing but it can lead to other dental issues. Dental Arts Dr. Deb Cassill proudly offers Invisalign to Cedar Rapids patients who want to improve the aesthetics of their smile without wearing silver metal brackets. Invisalign is a modern orthodontic treatment that lets you straighten your teeth quickly and conveniently without affecting your lifestyle. As a leading Invisalign provider in Cedar Rapids, Dr. Cassill uses this clear aligner procedure to correct smiles and achieve the smile of your dreams.
Correcting Mild To Moderate Malocclusion Discreetly With Invisalign
Invisalign is more discreet, less painful, and often a faster way to align teeth. Traditional braces and orthodontics can be obtrusive and cause pain and soreness. Clear orthodontics, like Invisalign, can treat most issues treated by orthodontics, including:
Crooked or uneven teeth

Overcrowding

Large gaps between teeth

Bite issues such as an open, under, cross, or overbite
Invisalign trays are made from a transparent, durable plastic that gently applies pressure to shift teeth into the desired alignment. Based on impressions taken by our orthodontic team, clear braces are molded to fit each patient's unique smile.
Are You A Candidate For Cedar Rapids Invisalign?
From beginning to end, Invisalign® treatment can last 12-18 months (similar to traditional orthodontics). The success of your treatment relies on several different factors, all of which we'll carefully examine during your consultation to determine your candidacy:
Are your teeth and gums healthy? – If you exhibit signs of a cavity or gingivitis in addition to your crooked teeth, then you might need treatment for the condition before you can begin your Invisalign® treatment. Ideally, your teeth and oral tissues should be in optimal health before we begin to realign them.

Do you have any bite problems? – Besides the obvious effects of crooked teeth, tooth misalignment can also lead to several types of problems with your bite. For example, you might grind your teeth often, due to the imbalance; or experience pain and aching in your jaw joints – conditions that we'll have to examine carefully before suggesting Invisalign® aligners.

How severe are your crooked teeth? – While Invisalign® is highly effective at addressing most cases of malocclusion, some severe cases might require traditional orthodontic braces to correct them. During your exam, we'll carefully diagnose your malocclusion and determine if Invisalign® will be successful at treating it.
Why Choose Dr. Cassill for Invisalign?
Our Cedar Rapids dentist, Dr. Deborah Cassill, started Dental Arts Dr. Deb Cassill in 1994 with a commitment to dental excellence. Since then, our practice has evolved as breakthroughs in dentistry emerge, like Invisalign as an alternative to metal braces, but our commitment has always remained the same.
Patients trust Dr. Cassill for their orthodontic and cosmetic dental care because we:
Produce high-quality results that not only look good but are healthy and long-lasting too.

Customize your treatment based on factors like dental anxiety, timeline, and budget.

Receive ongoing education from esteemed organizations like the American Academy of Cosmetic Dentistry.

Utilize modern technology for pain-free, effective, and faster visits.

Truly care about you and want to help you love your smile for a lifetime!
Invisalign FAQ's
How much does Invisalign cost?
Each Invisalign treatment is unique, and costs can vary. The only way to determine costs is to schedule a consultation with Dr. Cassill.

We'll also determine if your insurance covers the treatment and will work with you to achieve your smile goals while staying within your budget.

It's important to remember Invisalign is a permanent solution for a straight and healthy smile, making this treatment a wise investment.
How long does it take to straighten teeth with Invisalign?
Treatment time varies depending on the amount of work needed to straighten your teeth. Most patients begin to see results in just a few months and complete treatment in 12-18 months.

To discuss your current smile, smile goals, and treatment time, please meet with our Invisalign provider in Cedar Rapids.
Which is better: Braces or Invisalign?
The answer depends on what you're looking to achieve and what your budget is. If you're looking to straighten your teeth quickly without metal braces and brackets, then Invisalign may be the best option for you. These clear aligners won't affect your lifestyle, even if you have a big event coming up like a party or an important meeting. They're nearly invisible and fit perfectly over your teeth so that you can speak and smile without anyone noticing you're wearing orthodontic trays. Invisalign is perfect for teens, young adults, and older adults. They can straighten teeth just like metal braces by fixing:

Gaps
Crowding
Misaligned teeth
Overbites
Underbites
Crossbite

If your teeth are considered a severe case, braces may be your best option.
What are the cons of Invisalign?
Invisalign trays are removable, so if you're not committed to wearing them for the required 22 hours a day, then treatment may take longer than initially planned. Trays can also be lost or misplaced if not careful. This could lead to additional costs and longer treatments. It's important to only remove them for eating, drinking, and hygiene. While Invisalign straightens teeth just as well as braces, some complex cases may require extensive work such as jaw alignment. In cases such as these, metal braces may be a better solution.

The pros and cons will be discussed at your initial consultation, and if Invisalign is not the best option for you, then Dr. Cassill will recommend an alternative.
Schedule A Consultation With Our Cedar Rapids Invisalign Provider
To see if Invisalign clear aligners are the right option for you, contact our Cedar Rapids Invisalign provider today. We look forward to meeting you!
​